A manifesto which offered a warm and sunny Spring would scoop up all the votes. The rain is beating down, the wind sometimes catching a bucketful and throwing it against the window – that might even have been a rumble of thunder in the distance. The screaming Swifts and agile Swallows would do well to delay their arrival.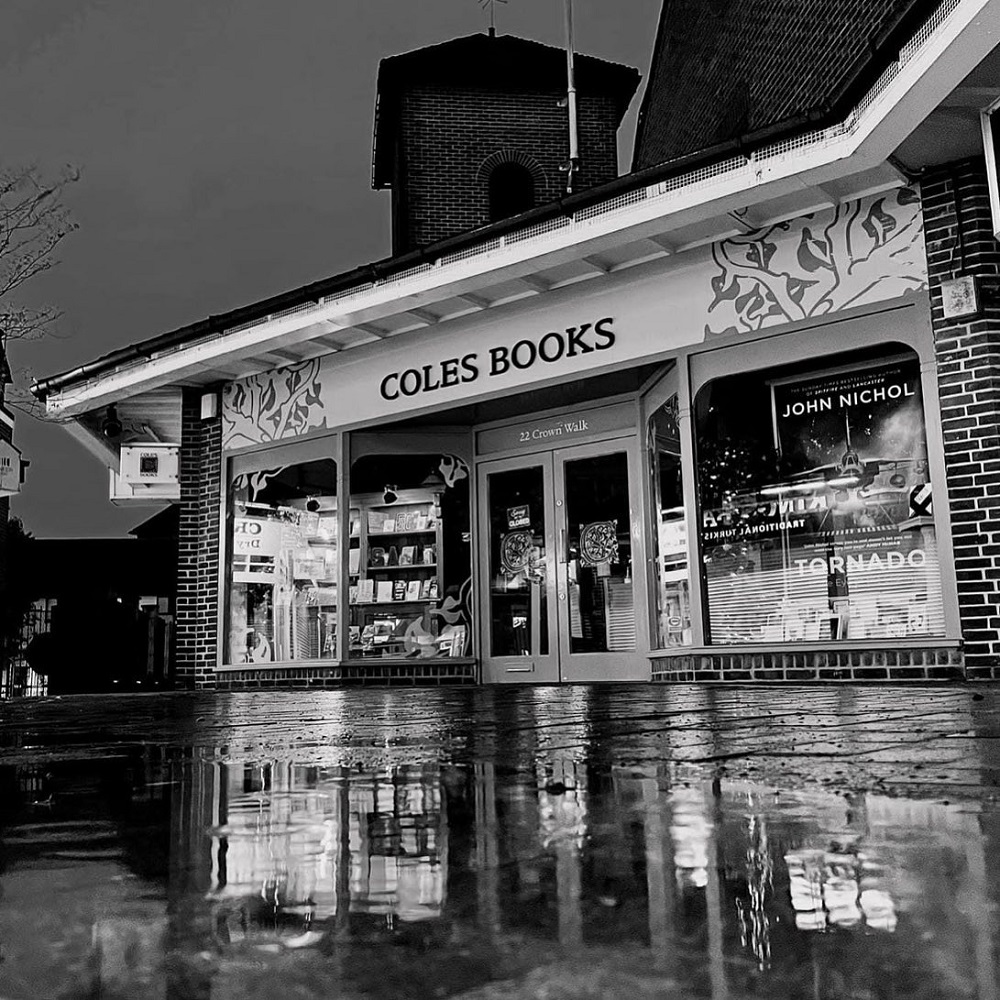 The Thunder Mutters by John Clare

The thunder mutters louder & more loud
With quicker motion hay folks ply the rake
Ready to burst slow sails the pitch black cloud
& all the gang a bigger haycock make
To sit beneath – the woodland winds awake
The drops so large wet all thro' in an hour
A tiney flood runs down the leaning rake
In the sweet hay yet dry the hay folks cower
& some beneath the waggon shun the shower.

The 19th c English Poet John Clare is celebrated for his view of the pastoral England in which he was raised. From his humble origins, these impressions of rural life show a deeper connection with the natural world than perhaps his more famous fellow poets of the 'Romantic' style – the romanticism of Clare is more 'earthy', it is borne of the land on which he worked. This tradition of writing about the natural world is much in evidence in current literature – as seen in some of our Coles Signed Editions this week.

Tom Moorhouse is poetic in his Elegy for a River; those screaming Swifts, remarkable creatures, are followed on their perpetual journey by the writer Charles Foster; we have signed bookplates which are now added to James Rebanks 'The Shepherd's Life; the phenomenally popular Lost Pianos of Siberia by Sophy Roberts is now available as a signed paperback edition; we get the sewing machine out with with fashion designer Jenny Packham; we travel to ancient Wales for an epic battle in The Gododdin; a historian who looks at the past in a different way to many, Malcolm Gladwell, shows that technological advancement doesn't always come with good intentions in The Bomber Mafia; our storytellers this week include Julietta Henderson with her heart-warming and sensitive The Funny Thing About Norman Foreman; and in the coming weeks we are going to look back at novels from some years ago which are well worth another look including a tale of love from Santa Montefiore and a tale of action from Andy McNab.