We had a power-cut on Thursday afternoon – 'Lights Out, No Throttle' – everything stops. Our vulnerabilities at loosing something which we take for granted only come into focus when we loose it. You may be able to read a book with the light of a simple candle, but you can't ship it to the other side of the world, operate the till for a Click & Collect order or even answer the phone, without electricity. And so it is for the myriad of interconnected systems and processes which make the world go 'round and we take for granted – we rarely think twice about them. The power company have been able to restore some of the supply, enough for us to work, but they're still working at the problem in a large hole in the ground behind the shop – we should never take for granted the power behind a simple switch.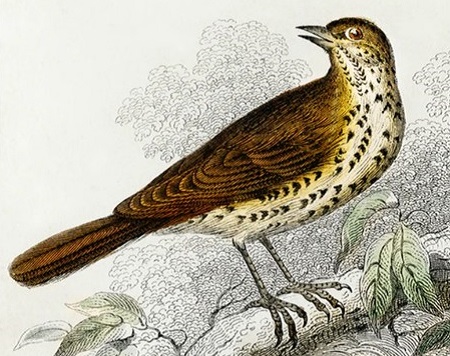 Our Coles Signed Editions this week include a healthy dose of resilience, just what we need as we continue up the covid incline, the brow of the hill in sight, fingers crossed not far to go – the sunny uplands await in what may be a springtime like no other. When it comes to fortitude, former RAF veteran John Nichol knows what's needed – when his Tornado jet was shot down over Iraq in the first Gulf War, his resilience carried him through his brutal captivity – John tells that story on the forthcoming 'Tornado' and pre-orders are now being taken. Professional footballer for QPR, Sheffield United, Leeds & Bury, Paddy Kenny battled many demons – some bestowed on him by others, some of his own making – but a resilience and natural ability made him one of the finest goalkeepers of his generation; Rock journalist Mick Wall charts to rise of Dave Grohl and the Foo Fighters; national treasure is the perfect description of Julie Walters – her memoir from 2008, in paperback, is available again with signed bookplates; the boost this week comes from Vex King in the bestselling 'Good Vibes, Good Life' and a helping hand is offered by our favourite big sister, Bryony Gordon; the Oscar Wilde quote, 'we're all in the gutter, but some of us are looking at the stars' is one of the great quotes – astrophysics comes naturally to Sarah Cruddas and so who better to explain what we're looking at when we 'Look Up'; we go for a delightful meander with Adam Buxton in the 'Ramble Book'; to know where we're going, we need to know where we come from, and for that we need professor Peter Godfrey-Smith – all is explained in 'Metazoa'; Brian Bilston observes life through his poetry; our storyteller this week is Samantha Shannon with 'The Mask Falling'; we have more signed editions available of Brian Eno's 'Swollen Appendices' and Gerald Scarfe's signed memoir is back in stock (again!) and finally, there's cool and there's Don Letts cool – the master musician and film-maker, who fused Punk with Reggae, has moved gently through the music industry influencing some of the greatest musicians of all time – this little extract from an article Don wrote nearly 20 years ago sums him up perfectly – 'And as for what I learned from my association with the punks – besides the fact that we become closer by understanding our differences, and not by trying to be the same – well, I learned to make my problems my assets, and that a good idea attempted is better than a bad idea perfected.'

The Darkling Thrush by Thomas Hardy

I leant upon a coppice gate
When Frost was spectre-grey,
And Winter's dregs made desolate
The weakening eye of day.
The tangled bine-stems scored the sky
Like strings of broken lyres,
And all mankind that haunted nigh
Had sought their household fires.

The land's sharp features seemed to be
The Century's corpse outleant,
His crypt the cloudy canopy,
The wind his death-lament.
The ancient pulse of germ and birth
Was shrunken hard and dry,
And every spirit upon earth
Seemed fervourless as I.

At once a voice arose among
The bleak twigs overhead
In a full-hearted evensong
Of joy illimited;
An aged thrush, frail, gaunt, and small,
In blast-beruffled plume,
Had chosen thus to fling his soul
Upon the growing gloom.

So little cause for carolings
Of such ecstatic sound
Was written on terrestrial things
Afar or nigh around,
That I could think there trembled through
His happy good-night air
Some blessed Hope, whereof he knew
And I was unaware.