October 2021 – Coles Book Club
Thursday 28th October 2021 @ 7pm
Ian McGuire – "The North Water"

The Coles Book Club – an opportunity to read the book and then join us to meet the author Ian McGuire for an evening of chat and enjoyment at Coles with your fellow readers. The book you buy from Coles becomes your ticket for the evening – click on the book cover below to buy your book online and we'll post it to you, or call in at the Shop and pick up a copy.
About the Book: 1859 – A ship sets sail with a killer on board . . .
A man joins a whaling ship bound for the Arctic Circle. Having left the British Army with his reputation in tatters, Patrick Sumner has little option but to accept the position of ship's surgeon on this ill-fated voyage. But when, deep into the journey, a cabin boy is discovered brutally killed, Sumner finds himself forced to act. Soon he will face an evil even greater than he had encountered at the siege of Delhi, in the shape of Henry Drax: harpooner, murderer, monster . . .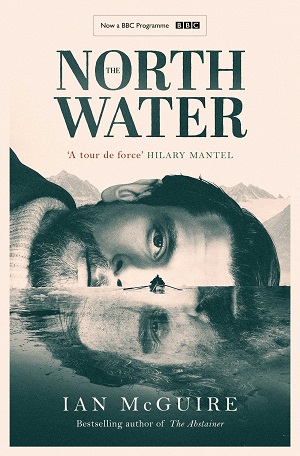 'A tour de force' Hilary Mantel
'Riveting and darkly brilliant' Colm Tóibín
'One of my favourite books ever' Richard Osman
About the Author: Ian McGuire grew up near Hull and studied at the University of Manchester and the University of Virginia, USA. In 2007 he co-founded the University of Manchester's Centre for New Writing. He is the author of Incredible Bodies and the 2016 Man Booker-longlisted novel, The North Water. His most recent novel, his third, is The Abstainer.