What is Love? Love is a suit of armour with which to protect the soul, it is a shield to deflect the arrows of doubt, it is the sword to vanquish hate. Love lights the path, it warms the soul, it holds us up and it drives us on, it is the net which catches us when we fall – we have little if we do not have love.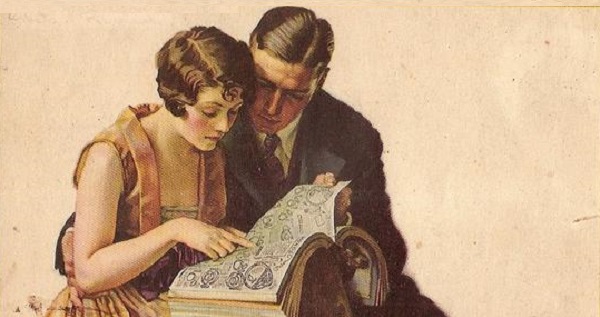 How Do I Love The? by Elizabeth Barrett Browning

How do I love thee? Let me count the ways.
I love thee to the depth and breadth and height
My soul can reach, when feeling out of sight
For the ends of being and ideal grace.
I love thee to the level of every day's
Most quiet need, by sun and candle-light.
I love thee freely, as men strive for right.
I love thee purely, as they turn from praise.
I love thee with the passion put to use
In my old griefs, and with my childhood's faith.
I love thee with a love I seemed to lose
With my lost saints. I love thee with the breath,
Smiles, tears, of all my life; and, if God choose,
I shall but love thee better after death.

This week our new Coles Signed Editions include the intriguing 'Nick', Michael Farris Smith's tale of Nick Carraway and the life he led before his path crossed that of 'The Great Gatsby'; in times of isolation we need tales of friendship and 'The Strays of Paris' by Jane Smiley is just the ticket; our other storytelling this week takes us to a remote Scottish island and Africa; Carol Ann Duffy has curated a collection of poetry reflecting the power of family; we have signed editions of the accompanying book for artist Edmund de Waal's work 'Library of Exile', shown at The British Museum last year – beautiful and powerful in equal measure; if you want to see the future, look to the past – but also always have a map to hand – Tim Marshall's 'The Power of Geography' will be as revelationary as his previous works and pre-orders are now being taken for his new book, due in April. We're now also adding the fascinating titles from the Collins 'New Naturalist' series, detailed works which leave no stone unturned, and the signed editions are increasingly collectable.